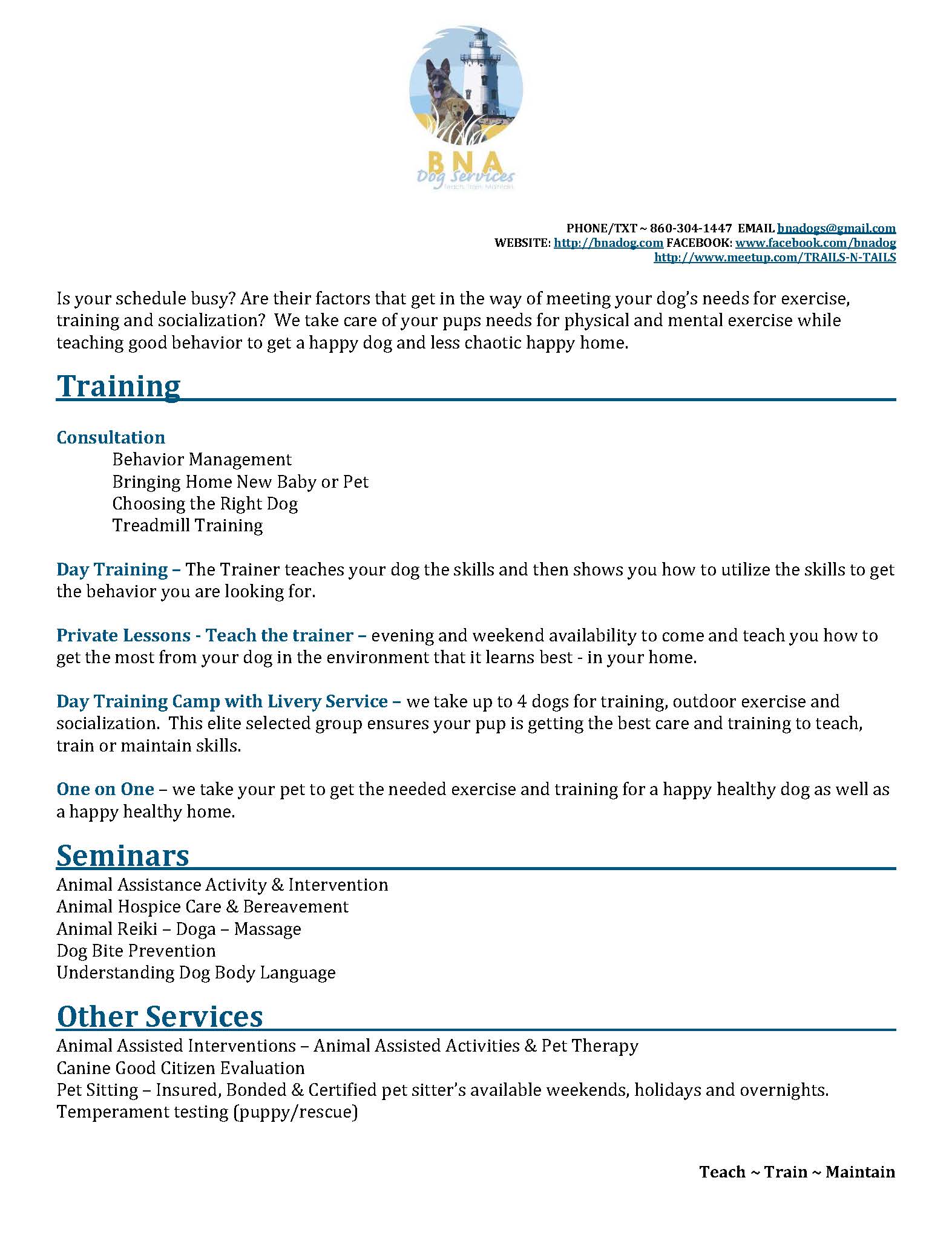 Do you want your dog to:
Come when called so he doesn't do something dangerous like run into traffic?
Greet grandma nicely at the door instead of jumping up and knocking her down?
Wag his tail when it's bath time instead of hiding under the bed?
BNA Dog Training trains your dog to do what you want by teaching him to want to do it. Your dog will actually like doing the everyday activities that he resists now. We'll make grooming, nail-trimming, and teeth-brushing easy and stress-free for you and your dog. You'll save time and money now – and avoid expensive dental procedures requiring anesthetics down the road. We'll also get your dog to:
Happily relax when it's time to give him pills, ear drops, or other meds
Willingly let you take away objects, like his food bowl, favorite bone, or special toy
Wait patiently while you put the leash on, then walk politely by your side and only greet other dogs if you want to
BNA's convenient Private Training and Board & Train options make problem behaviors disappear and prevent bigger problems from cropping up later. We give you a better-behaved dog – and everyday tools you can use to keep improving his behavior for many happy years to come.
We deal with dog behavior problems
House training mishaps
Growling over his food bowl or chewies
Aggression toward other dogs
Separation anxiety
And a whole lot more!